Celebrate Recovery
A safe place to find community and freedom from issues that are controlling our life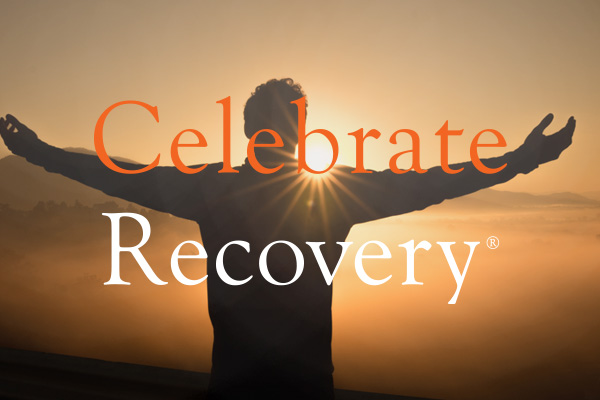 Welcome to Celebrate Recovery at Saint Jude!
When the weight of life's struggles becomes too much, Celebrate Recovery provides a safe haven for those seeking healing and freedom. Through a Christ-centered approach, we embark on a journey together towards restoration and wholeness. CR is for all of life's hurts, hangups, and habits!
WORKAHOLISM ● DIVORCE ● PORNOGRAPHY ● PEOPLE-PLEASING
CONTROL ● PERFECTIONISM ● ALCOHOL AND DRUGS ● DEPRESSION
ANXIETY ● FOOD ADDICTION ● AND MORE
Meeting Each Wednesday
6-7:30pm in the Saint Jude School Parish Center
606 Lowell Ave
Erie, Pa  16505
About Celebrate Recovery
The purpose of Saint Jude Church's Celebrate Recovery ministry is to connect and celebrate God's healing power in our lives. We do so by sharing our experiences, strengths, and hopes with one another. By working and applying Biblical principles, we grow spiritually and find freedom from our addictive, compulsive, and dysfunctional behaviors.
What is Celebrate Recovery?
Celebrate Recovery is a biblically-based program designed to help individuals overcome life's hurts, hang-ups, and habits. Originating over 25 years ago, the program has touched the lives of millions, offering a unique blend of spiritual and emotional support.
Why Choose Celebrate Recovery?
Christ-Centered Approach: Our steps to recovery are rooted in the teachings and transformative power of Jesus Christ.
A Safe Community: Be part of a loving, accepting community that understands and supports your journey.
Proven Methods: With over two decades of success stories, our structure and principles have stood the test of time.
How Does It Work?
Regular Meetings: Come together with fellow participants for support, learning, and sharing.
Step Studies: Dive deep into the 12 Steps and 8 Principles based on the Beatitudes, ensuring thorough healing and growth.
Personal Testimonies: Hear stories of triumph and transformation, and maybe even share your own.
Sponsorship: Find a personal guide to walk with you on your journey, ensuring you never feel alone.
Who Is It For?
Celebrate Recovery is designed for everyone, regardless of the nature or depth of their struggles. From addiction to anger, co-dependency to past traumas, this program welcomes all. If there's something that's keeping you from the joyous life you were meant to live, Celebrate Recovery can help.

"Celebrate Recovery gave me a new lease on life. Through this program, I've found not just healing, but a community that cares."
"It's more than just a recovery program. It's a family. I've learned so much about myself, and found strength I didn't know I had."
WHAT EXACTLY ARE HURTS, HABITS, AND HANGUPS?
Everyone faces obstacles in life that we have had a hard time overcoming. In Celebrate Recovery, we call these issues hurts, habits, and hang-ups. These can range from control issues, anger, depression, family dynamics, abusive relationships, and addictions. Oftentimes, we are in denial and neglect to seek the help we need to heal from these challenges.
CAN ANYONE COME TO CELEBRATE RECOVERY?
Anyone over 18 years old is welcome to experience the healing that takes place in a Christ-centered environment. We believe everyone has dealt with some type of hurt, habit, or hang-up.
WHAT ABOUT CONFIDENTIALITY? ISN'T THAT TYPICAL FOR ALL 12-STEP PROGRAMS?
Celebrate Recovery allows us to be open and transparent. Leaders and participants create a safe environment with zero judgement. As in all 12 Step programs, anonymity and confidentiality are of utmost importance.
Church Office
Saint Jude the Apostle Parish
2801 W. 6th St.
Erie, PA 16505
EMAIL US
office@saintjude.church
OUR MISSION
Revealing Jesus to one another and the world.
Inspired by the teaching and example of Jesus Christ, and in communion with the diocesan and universal
church, we the members of St. Jude the Apostle Parish are called to give witness by our commitment to the
ministries of service, word and worship. We strive to be a community that welcomes all, and that challenges
our members to grow in the likeness of Jesus Christ as we work with Him to continue his mission.